In Music We Trust Presents
ROBERT WYNIA with special guests Jeff Trapp Flamenco Guitar and Cellotronik
Thu
April 13, 2017
9:00 pm
PDT
(Doors:

8:00 pm

)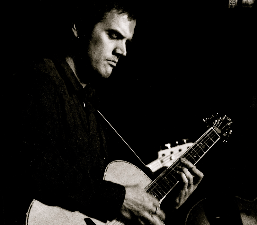 $10.00
FLOATER'S ROBERT WYNIA CELEBRATES THE RELEASE OF HIS SOPHOMORE FULL-LENGTH, BRAVE THE STRANGE, WITH SPECIAL GUEST CHRIS TSEFALAS ON APRIL 13TH AT STAR THEATER
On Thursday, April 13th at Star Theater, Floater's Robert Wynia will celebrate the release of his sophomore full-length, Brave The Strange, at Star Theater with special guest Chris Tsefalas supporting him. Doors are at 8pm, show at 9pm. Tickets are $8.00 in advance and $10.00 at the door.
With an acclaimed history as the front-man and creative force behind Floater, Robert Wynia will release his second full length solo album, titled Brave the Strange, on April 21, 2017. The new album explores change, loss, and new beginnings, all with a luscious backdrop of warm strings, vintage keyboards, and rich, melodious vocals. Featuring some of the Pacific Northwest's best and most loved musicians, Brave the Strange delivers a unique and cinematic musical landscape. Songs ranging from roadhouse blues-style Americana to hypnotic ambient soundscapes to classic album rock flow seamlessly together and leave the listener wanting more. Fans of Roger Waters, Ray LaMontagne, The Doors, and Fleetwood Mac will fall in love with Brave the Strange.
Robert Wynia is based in Portland, Oregon, producing and performing acclaimed rock and pop music, and has influenced the Northwest music scene for over 20 years. Brave the Strange was recorded at Wynia's own Curiouser studios, and Mazinga Studios in Portland and will be released on Cavity Search Records (Elliott Smith, Hazel, Heatmiser, and The Helio Sequence).