MOGO Music Festival and THE THESIS Presents
MIC CAPES w/ Donte Thomas, Nick B, Bocha, Gifted Gab, Verbz
Sat
March 4, 2017
9:00 pm
PST
(Doors:

8:00 pm

)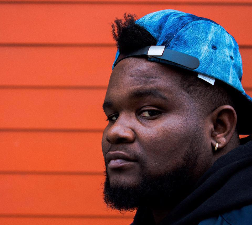 $10.00
MOGOFest is a weekend of Portland-area original music curated by some of the city's most influential music fans & musicians. More info at mogofest.com
The CURATOR for this event is: THE THESIS (Mac Smiff, Blake Hickman, VERBZ)
Mic Capes -- I make music inspired by people and the experiences of my life. Made to raise awareness, evoke thought, and channel emotion. My music comes from what i have seen, learned, lived, and experienced. I speak of the good, the beautiful, the bad, and the ugly. My goal is to not only grab the ears but capture the heart as well. I aim to shed light on social issues and encourage folks to think critically and gain understanding and new perspectives all while still making music without an expiration date.This is my individual representation of the inner me presented and given to you in the form of outward expression...Cinematic Poetry
http://miccapes.com/
MOGO Music Festival -- ALL LOCAL / ALL ORIGINAL -- March 3-4, 2017. Venues include Doug Fir, Star Theater, Dante's, Mission Theater, Secret Society, The White Eagle, Ponderosa Lounge, The Goodfoot, The Gemini, & Wild Hare Saloon (Oregon City)
Mic Capes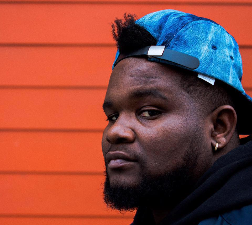 Mic Capes -- I make music inspired by people and the experiences of my life. Made to raise awareness, evoke thought, and channel emotion. My music comes from what i have seen, learned, lived, and experienced. I speak of the good, the beautiful, the bad, and the ugly. My goal is to not only grab the ears but capture the heart as well. I aim to shed light on social issues and encourage folks to think critically and gain understanding and new perspectives all while still making music without an expiration date.This is my individual representation of the inner me presented and given to you in the form of outward expression…Cinematic Poetry
Donte Thomas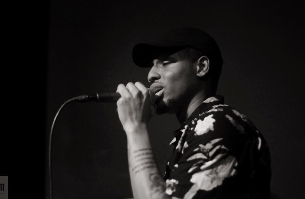 Donte Thomas -- He's known for his pristine penmanship, charismatic voice and unique take on life growing up in his hometown Portland, Oregon. Born May 17th, 1994, Thomas spent years embracing the culture of Hip-Hop. While in high school, he released 3 projects under the name "Don" which gave him a name and made him a familiar face amongst his peers and the local music scene. He is also the CEO of the independent music organization Success That's Recognized At Youth (STRAY).
Nick B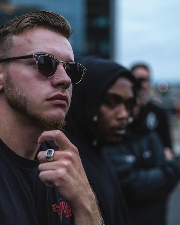 One of Portland's up and coming artists in an ever evolving hip hop scene. Born and raised in the City of Roses, Nick is known for his multi-syllable rhyme schemes and sharp punchlines over hard hitting drums and melodic backdrops. Since launching his career in 2016, Nick has performed at SXSW, multiple Portland music festivals, competed in mission underground's Team BackPack cypher, and signed to the independent record label Rare Vibe Records—all before the release of his debut single. Be on the lookout for him as he continues to perform, release music and build his fan base.
Bocha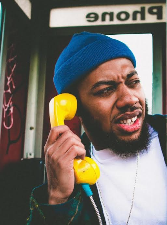 Southeast Portland, OR native Bocha is a young hip hop artist that has been making a name for himself this past year. After releasing his "Everyday" and "Where To Begin" videos filmed by Nik (Puurple) Popp, from his latest "Yet" project, displaying his melodic, often abstract, laid back rhyme schemes, he has begun to pave his own lane in the Portland rap scene.
Gifted Gab
Gifted Gab is an Queen MC gracing the streets with unmatched levels of style and grace. She embodies the nostalgic culture of 90s Hip Hop through her distinctive flow and lyrical finesse.
Verbz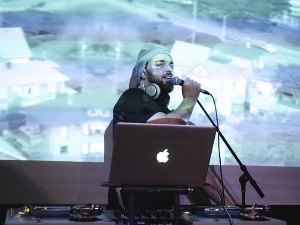 Verbz is a DJ, artist, and podcast host based out of Portland, OR. Long time DJ for fellow Portland rapper / producer Tope and host of Crate Diggers.