Soul'd Out Productions and Dead Nation Pre$ents
KEVIN ABSTRACT with DJ Romil
Sat
February 25, 2017
9:00 pm
PST
(Doors:

8:00 pm

)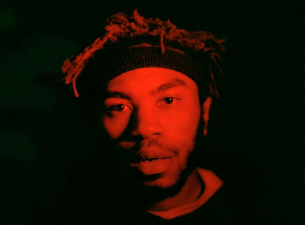 $13.00
At the young age of 17 after high school, Kevin Abstract made the bold decision to run away to Texas in search of hope & friendship. Brockhampton was born thereafter. Kevin Abstract is the de facto leader of the hip-hop boyband Brockhampton. He recently left his home state of Texas, moving to Los Angeles along with his Brockhampton compatriots. At the young age of 20, he has already developed a concrete image both on stage and online and is commanding attention due to his progressive music as well as his carefully curated visual presentation. Befriending The Neighbourhood shipped him across the pond to join them in the UK before being asked to join the US dates. Leading up to the release, Kevin shared a cinematic visual for his single "Empty" that spread rapidly online and gained the attention of fans and critics alike. Earlier last month, Kevin shared his deeply personal song "Miserable America" which earned him praise from The New York Times.
A week before the album, Kevin performed new songs at Tyler, the Creator's Camp Flog Gnaw Carnival with an intricate stage set up including cheerleaders in uniform and kids sitting on bleachers reminiscent of a high school gym. Leading up to the album's release, Kevin recently spoke with The Fader for a Gen F feature. After releasing his acclaimed mixtape MTV1987 in 2014 with right hand man & producer Romil, he set out to make his followup - working tediously on many versions of what turned into his debut album. Citing influences like Kid Cudi & Tyler, The Creator, Abstract's ability to champion and relate to those whom have been fortunate enough to discover him through his unique approach of transparency and honesty with fans will continue to allow himself to propel his impactful & progressive album to audiences and news fans alike in 2017.
Kevin Abstract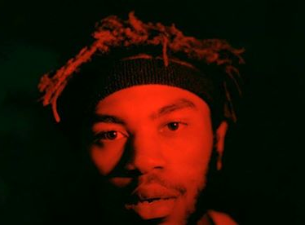 Excerpt from the LA WEEKLY Article
Kevin Abstract Raps About His Bisexuality to "Speak for People Who Can't Speak"
Wednesday, December 14, 2016 at 5:30 a.m.
...I am everything Donald Trump is against," says Abstract, a black, bisexual 20-year-old. "That's why we wave the flag onstage, because it's waving this flag around my identity and who I am as a person. I think it's powerful, waving a flag around your identity. Like, I know I'm not what you want me to be. I know I'm not what everyone says I'm supposed to be. But I'm gonna say what I want, and this is me, and I'm gonna be American whether you like it or not."
Though he didn't intend to drop his sophomore album in conjunction with the results of the election, American Boyfriend: A Suburban Love Story, released Nov. 18, couldn't have come at a more perfect time. Lead single "Miserable America" is an anthem of depression, apathy and estrangement, backed by beaming production and a bombastic choir chanting, "I don't care." Abstract raps, "My mother's homophobic/I'm stuck in the closet" and adds that his boyfriend's parents "love gays but they hate niggas." The track turns Abstract's experiences of rejection for his skin color and sexuality into a rallying cry for millions attempting to navigate a world that is still further from true progress than many of us realized.
"I want to speak for people who can't speak; they're afraid to speak," Abstract says. "They can play that song and sing it back and feel empowered."
That's the whole reason he went into making art in the first place: "The more I do this, the easier it is for someone who's struggling, you know?"
Lyrically, American Boyfriend touches on topics ranging from drugs, depression and broken homes to love, insecurity and the current state of the world. On album opener "Empty," Abstract lists off the things he hates about himself and the various places he can't seem to quite fit in. On closing track "Echo," he eulogizes himself as a bad son, helplessly watching the mistakes of his past unfurl.
"It comes from just dealing with sexuality, identity and trying to figure out who you are." —Kevin Abstract
The format of the album — its initial self-loathing expanding outward
DJ Romil